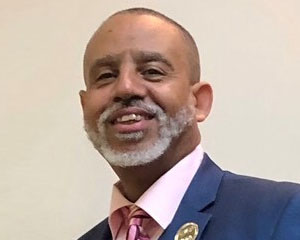 Story Behind
the Invention
Joel B. Parker
Inventor and poet Joel B. Parker of Brooklyn, NY, has created an engraved lighted mirror with an original spiritual poem or Bible Verse.
People of deep, whole-hearted religious faith live by and are inspired by the Word of God and the Lord Jesus Christ. Many Christians are on the constant lookout for inspirational items to add to their home décor. The invention was divinely inspired. The scriptures instruct us to examine ourselves. Now, there's no better way than with Inventor Parker's new product: the Holy Ghost Mirror!
After plugging it in, you will be able to read the poetically written words in vivid color. All the while, you will be able to see yourself physically while examining yourself spiritually. This eye-catching new décor piece is smooth to the touch, light enough to hang, and will complement any design scheme.